I teach meditation, work as an organizational consultant,  and do leadership coaching with individuals and teams. I teach workshops and retreats around the globe in organizations, conferences and leadership programs.
My work brings Eastern practices to Western modern life, making them accessible for individuals and organizations. I am interested in the synthesis of leadership, creativity and awareness, helping leaders to develop courage, clarity and compassion to make their vision come to life.
My strategy consulting and coaching work is informed by a BA from Harvard, an MBA from Yale focused on leadership and organizational behavior, and certification in coaching from the Coaches Training Institute. I have over 20 years of consulting experience with groups in the corporate, government, and nonprofit sectors.
I am interested in the life of the city and have served as a mayoral appointee to San Francisco's Commission on Community Development as well as having served on many nonprofit boards.  I have been involved in movements for social justice and civil rights all of my life and have been fortunate to work with many great community organizations and leaders.
I have trained in Buddhist meditation for over 30 years, primarily Vipassana or Insight Meditation (the source of secular Mindfulness).  After studying Buddhism at Harvard, I spent four years in full-time meditation training in the US, India and Sri Lanka. I was invited to teach Dharma in 1998 and later went through a four year meditation teacher training program with Jack Kornfield, Joseph Goldstein, Sharon Salzberg and other leading Western Buddhist meditation teachers. I joined the Teacher's Council at Spirit Rock Meditation Center in 2011.  My work has been featured in publications like Tricycle, Lion's Roar, Turning Wheel, Inquiring Mind, as well as on my blog on the Huffington Post about dharma and politics.
Events with Anushka Fernandopulle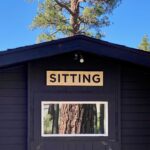 LGBTQI Meditation Retreat: Recognizing Yourself as Part of Nature: Buddhist Liberation Practices for the LGBTQI Community
October 5 - 9, 2023
A Four-Night Silent Insight Meditation Retreat Thursday, October 5th – Monday, October 9th registration closes Wednesday Sept 28th at 11:59pm Pacific Time If you self-identify as queer, intersex, transgender, genderqueer, bisexual, lesbian or gay, join us to explore practices of presence and freedom on this silent meditation retreat. Stepping away from technology, entertainment, recreational drugs and alcohol will support us to cultivate wisdom and love. We will engage in contemplative practices of mindfulness and compassion as a community while sitting, walking, eating and in daily life activities. The retreat is supported by guided meditation, dharma talks, time for…