Weaving Ourselves Back into the Fabric of Life: An Exploration of the Four Distortions of Perception
With Celeste Young and Ayya Santacitta
October 20 - 26, 2024
A Silent Meditation Retreat:
Dana-based retreat in the monastic tradition (donate at any amount)
Sunday, October 20th – Saturday, October 26th
Registration closes October 6th at 11:59pm Pacific Time

An Exploration of the Four Distortions of Perception
Join us for an in person retreat in the beautiful San Bernardino mountains and deepen your practice within this secluded setting in nature. For this particular retreat, our theme will be clearing up the Four Distortions of Perception, or Vipallasas as they are known in Pali.
Seeing what is impermanent (anicca) as permanent (nicca )
Seeing what is painful (dukkha) as pleasant (sukha)
Seeing what is without a self (anatta) as a self (atta)
Seeing what is not beautiful (asubha) as beautiful (subha)
All we think about and project onto reality tends to be channeled through these misperceptions. As 'business as usual' is steadily eroding around us, we are called to navigate the world differently.
At an evolutionary threshold like this the Buddha's teachings are a formidable anchor to keep us grounded while our old narratives are dissolving, and we are urged to go deeper. Putting on the corrective lens of the Dharma – imminent, curious and discerning – we will contemplate a path to greater clarity, understanding and equanimity in our own lived experience, opening the door to our next steps.
The structure of this silent insight meditation retreat includes a guided meditation with Q&A each day, time for silent sitting and walking meditation periods, rest, mindful movement, Dharma talks, chanting, and small group practice discussion meetings with the teachers.
We will tend to the heart and mind with compassionate mindfulness and strengthen our connection with ourselves and each other, with time for enjoying nature, deep rest, and practice in this beautiful setting.
Together we will explore some of the supports for presence: letting go of distraction, the deliberate cultivation of simplicity and contentment, and a renewed sense of connection with our own bodies, hearts, and minds in community. By bringing mindful attention to our moment to moment experience and learning to clear up our perception, we can learn to cultivate resilience amidst change and grow in awareness, love, and wisdom.
Cost: Dana-based

This retreat is offered as a dana-based fee (any amount above $0). The practice of Dana is to give freely from the heart. Please consider giving an amount that is comfortable for you to support this retreat's fees.
*retreat donations do not include teacher dana-donations: more information below*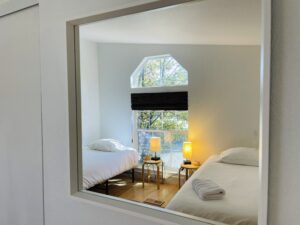 Accommodations:
The Center consists of several single-story buildings and cabins for dining, meditation and sleeping. Our residence cabins are large furnished and comfortable with 3-4 bedrooms and 2 bathrooms, living rooms, a full kitchen and decks outside in nature for shared use. Our residential cabins and rooms are simply furnished with a balance of comfort and simplicity. All beds are twin, and all bedding is provided by the center.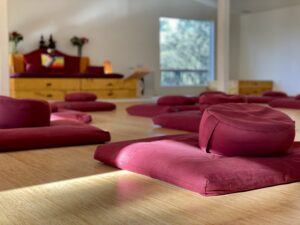 The Meditation Hall:
Our beautiful meditation hall is a large room that accommodates most meditation and movement retreats. We have supplies for most participants, but guests are always welcome to bring their own supplies (not required). Guests can typically expect to have access to a zabutan (large cushion), zafu (small cushion), yoga mat, blocks, a meditation chair, a blanket and a selection of other yoga and meditation props with limited supplies. If you're unsure, please contact us or visit our welcome guide for more details.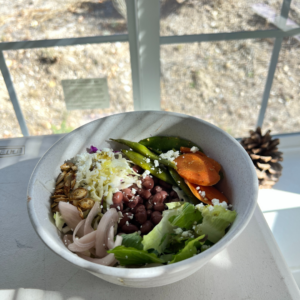 Meals:
The Center provides fresh, healthy meals made with seasonal and organic ingredients to support a nourishing time in retreat. Meals begin with dinner on arrival evening through to breakfast on departure morning. For this retreat, meals will be offered to support meditation retreat practice with a simple medium breakfast, hearty lunch, and light dinner (typically soup and salad). All meals will be vegetarian, and we accommodate most major dietary restrictions. Snacks will be available in the dining hall 24/7, including teas and coffees. The Center has refrigerators in the cabins and dining area for guests to store their own snacks – please bring any foods that might support your time here.
Teacher Dana: 
As part of the Buddhist tradition, the teachers of this retreat do not receive any of the retreat fees, apart from travel reimbursement. Their time and teachings are freely offered to the community of practitioners. As a practice of generosity from the heart, participants are invited to offer "dana" (donations-generosity) to the teachers at the end of the retreat. Thank you for your support! Learn more here about the practice of dana.
Work Meditation: This retreat will include a daily work meditation service period, or "yogi jobs", around 30-minutes a day. This is an opportunity to practice in service of community and bring your practice into daily roles at the center. If you have mobility or health concerns please reach out and we will find alternative accommodations.  More details and a sign up sheet will be shared at registration.
Planning your trip: If you are booking a flight for your trip our recommendation is to search for flights to the Ontario Airport (ONT) whenever possible. If your travel plans require you to land at the Los Angeles International Airport (LAX) we highly recommend arriving at least one day prior to your arrival at BBRC for retreat. Registration opens on Arrival day from 2:00pm – 4:00pm. Most retreats close by noon or later on departure day so please allow yourself adequate time for travel to the airport. Please visit our Getting to Big Bear page on our website for more detailed travel recommendations.
Ride-share: Ride-sharing / Carpooling is highly encouraged, and is one of the most convenient ways to travel to Big Bear Retreat Center. For this retreat we have set up a self-organized ride-share page that you can visit at anytime before, we will send email reminders closer to the retreat.  Visit the ride-share page
Covid Policies: For this retreat we are requiring a proof of a negative rapid test on arrival day for all yogis, teachers and staff. A re-test will be required on the third day by dinner. Masking and vaccines are optional.
Guests are asked, when possible, to bring their own rapid tests or test before travel on arrival day. Tests will be provided by the center by request only.
For any questions please contact guestservices@bigbearretreatcenter.org or visit our website bigbearretreatcenter.org
Cancellation Policy: Please visit our website for more on the cancellation policy for this retreat- bigbearretreatcenter.org/cancellation-policy
> 8 weeks   $100
4-8 weeks   $175
2-4 weeks   $300
<2 weeks    No Refunds
Scholarship and Financial Support Cancellation Fee Policy:
> 8 weeks   $75
4-8 weeks   $150
< 4 weeks   No Refunds
Teachers & Facilitators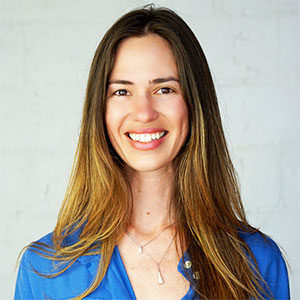 Celeste Young
Celeste Young is a Theravadin Buddhist mindfulness and Dharma teacher. She has been practicing meditation and sitting retreats since 2002. She was one of the first teachers to be empowered at InsightLA, a nonprofit Buddhist and secular mindfulness organization based in Los Angeles. Since 2011, Celeste has worked with thousands of meditation and Dharma students teaching Buddhist Dharma and mindfulness classes, leading silent meditation retreats, and working with individual students. She teaches both in the US and internationally. Additionally, she has led corporate sessions and retreats for organizations such as Netflix and the University of Southern California. For the last…
Learn more about Celeste Young
Ayya Santacitta
Ayya Santacitta was born in Austria and did her graduate studies in Cultural Anthropology, focusing on dance, theatre and ritual. She also worked in avant-garde dance theatre as a performer and costume designer. In 1988 she met Ajahn Buddhadasa in southern Thailand, who sparked her interest in Buddhist monastic life. She trained as a nun in England and Asia from 1993 until 2009, primarily in the lineage of Ajahn Chah. Since 2002, she has also received teachings in the lineage of Dilgo Khyentse Rinpoche. Ayya Santacitta co-founded Aloka Vihara in 2009 and received Bhikkhuni Ordination in 2011. She is committed…
Learn more about Ayya Santacitta