Groundwork Masterclass: End the overwhelm and reclaim the wonder of being alive
With Amrita Ahuja
September 14 - 17, 2023
Join us for this immersive workshop retreat experience led by Amrita of Groundwork

It is increasingly difficult to get things done. The world is filled with distractions that drain our energy and prevent us from doing what matters most. 
Many of us are looking for a way out of the vicious cycles that perpetuate our stress, overwhelm and worry – but even tools that are supposed to help us are adding to the problem.
We need a new approach to get things done. A way that is connected and conscious. 
This Groundwork Masterclass will get you out of survival mode and help you renew your focus. Break away from living in a constant state of overwhelm so that you can shift your attention to the experience and wonder of being alive again.
"Groundwork brings awareness to our patterns, and gives us tools to make sense of this as we move from fight or flight to alive and thrive!" – Mark Rabin, Founder, Portable Electric
Outcomes
A permanent way out of the cycles that perpetuate overwhelm.

A new set of practices for cultivating peace of mind in your work and life.

A complete shift into living with clarity and getting things done with ease.
Come enjoy the stillness, simplicity and charm of the mountains. Leave transformed, relieved and joyous. 
Retreat Details:
Dates: Thursday September 14 – Sunday September 17, 2023
Rates: $1,350 to 1,500 (includes single lodging, vegetarian meals and workshop)
*Option to add-on Monday September 18 for an integration day. This time will be open and unscheduled, intended for rest and nature exploration. Meals will be provided.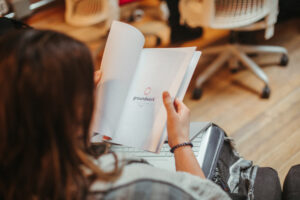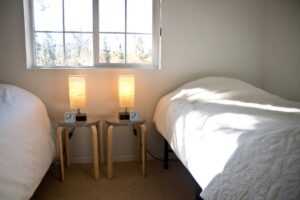 Accommodations:
The Center consists of several single-story buildings and cabins for dining, meditation and sleeping. Our residence cabins are large furnished and comfortable with 3-4 bedrooms and 2 bathrooms, living rooms, a full kitchen and decks outside in nature for shared use.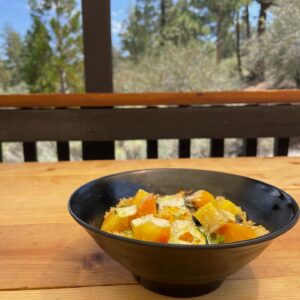 Meals:
The Center provides fresh, healthy vegetarian meals made with seasonal and organic ingredients to support a nourishing time in retreat. Meals begin with dinner on arrival evening through to breakfast on departure morning. The Center has refrigerators in the cabins and dining area for guests to store their own snacks – please bring any treats that might support your time here.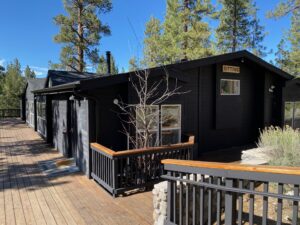 The Meditation Hall:
Our beautiful meditation hall is a large room that accommodates most meditation and movement retreats. We have supplies for most participants, but guests are always welcome to bring their own supplies (not required). Guests can typically expect to have access to a zabutan (large cushion), zafu (small cushion), yoga mat, blocks, a meditation chair, a blanket and a selection of other yoga and meditation props with limited supplies. If you're unsure, please contact us or visit our welcome guide for more details.
Leader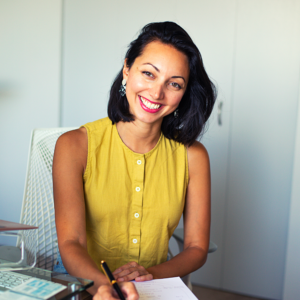 Amrita Ahuja
The creator of the Groundwork™ productivity framework, Amrita Ahuja has introduced ease and flow across industries – startups, enterprise, technology, health and wellness, music, social justice, creative agencies and more since 2010. Through workshops and coaching she helps expand the way we think about work, life and balance. As a serial entrepreneur, Amrita created Groundwork to get her dreams off the ground while reimagining what it means to be productive. She was recognized by Chatelaine and Profit Guide as a Rising Star in the Top 100 Female Entrepreneurs in Canada in 2015. She is also the past Chair of the…
Learn more about Amrita Ahuja