CEB Retreat October 2023
October 22 - 27, 2023
A Five-Night Retreat
Sunday, October 22nd – Friday, October 27th
registration closes Saturday Sept 30th at 11:59pm Pacific Time
Learn more about the CEB Program from Alan Wallace and Eve Ekman

Set in the beautiful mountains above Los Angeles, this immersive retreat will: help us identify our true intentions for a meaningful life, deepen our skills for attention and stilling the mind, and investigate the richness of our daily emotional experiences to begin the cultivation of emotional balance.
CEB was inspired by His Holiness the Dalai Lama and developed with eminent psychologist Dr. Paul Ekman, Tibetan Buddhist teacher Lama Alan Wallace, and second generation emotion researcher Dr. Eve Ekman. Using insights and methods drawn from both Western psychology and Tibetan Buddhist contemplative practices, CEB asks us to investigate our inner life in order to improve our outer life and build emotional awareness, intelligence, and resilience.
This class is taught by emotional researcher, meditation teacher, and senior CEB teacher Dr. Eve Ekman and Ryan Redman, CEB senior teacher, meditation teacher and founder of Flourish Foundation.
During the week will explore:
Periods of sustained meditation and silent practice
Guidance toward your overarching goals for living meaningfully
Techniques for developing attention skills and discerning mindfulness
Small group and personal reflective work mapping emotion episodes of anger, fear, sadness, joy, disgust, contempt, shame and more.
Learning how to move from destructive reactivity to supportive response to our emotions with awareness
Cost:

*retreat fees are all inclusive: included is teacher compensation, accommodations and meals*
Single room with private bath $1,725
Single room with shared bath $1,550
Double room with shared bath $1,400
*limited scholarships available*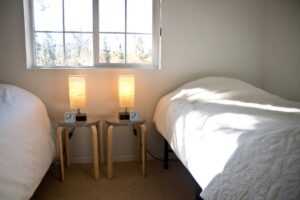 Accommodations:
The Center consists of several single-story buildings and cabins for dining, meditation and sleeping. Our residence cabins are large furnished and comfortable with 3-4 bedrooms and 2 bathrooms, living rooms, a full kitchen and decks outside in nature for shared use. Our residential cabins and rooms are simply furnished with a balance of comfort and simplicity. All beds are twin, and all bedding is provided by the center.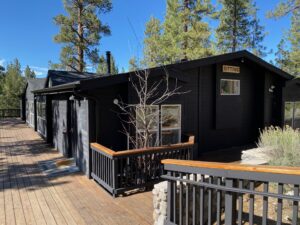 The Meditation Hall:
Our beautiful meditation hall is a large room that accommodates most meditation and movement retreats. We have supplies for most participants, but guests are always welcome to bring their own supplies (not required). Guests can typically expect to have access to a zabutan (large cushion), zafu (small cushion), yoga mat, blocks, a meditation chair, a blanket and a selection of other yoga and meditation props with limited supplies. If you're unsure, please contact us or visit our welcome guide for more details.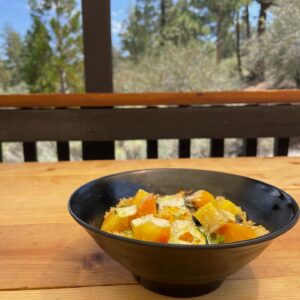 Meals:
The Center provides fresh, healthy meals made with seasonal and organic ingredients to support a nourishing time in retreat. Meals begin with dinner on arrival evening through to breakfast on departure morning. For this retreat, meals will be offered to support meditation retreat practice with a simple medium breakfast, hearty lunch, and light dinner (typically soup and salad). All meals will be vegetarian, and we accommodate most major dietary restrictions. Snacks will be available in the dining hall 24/7, including teas and coffees. The Center has refrigerators in the cabins and dining area for guests to store their own snacks – please bring any foods that might support your time here.
Covid Policies: For this retreat we are requiring:
Full vaccination + boost
Negative test
Masks Optional (subject to change)
For any questions please contact guestservices@bigbearretreatcenter.org or visit our website bigbearretreatcenter.org